Winesfrommartinborough.com is no longer available here. Please visit martinboroughwinemerchants.com instead.
New Zealand Wine Guide
Even though New Zealand wine can't be compared to the other household names, its popularity has grown exponentially in the last few decades. This page focuses on New Zealand wine, its history, the different types of wines produced, and more.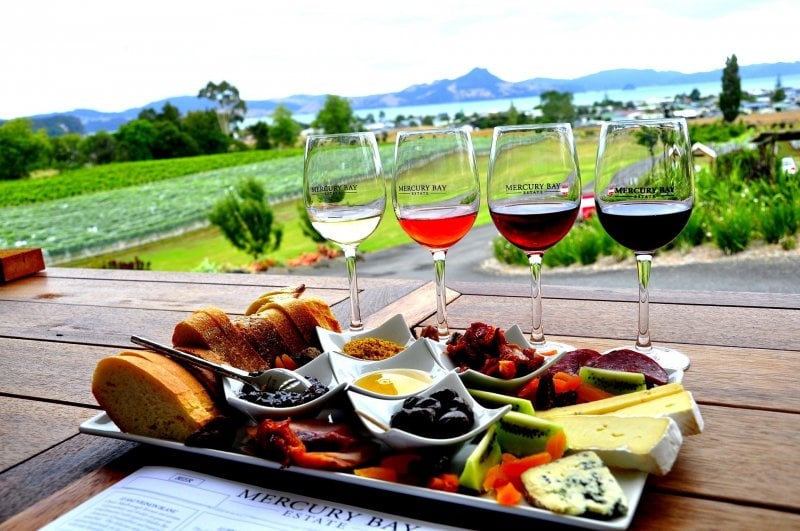 History
Winemaking and vine growing in New Zealand can be traced back to the colonial era, sometime in 1836. But then, vine growing and winemaking was not on an industrial scale. In the 1960s, for example, New Zealand had less than 400 hectares of vineyard, but by 2019, the country had a whopping 38,680 hectares.
Wine Types and Varietals
New Zealand has a good climate and soil that favours the growth of both red and white grapes.
Some of the New Zealand white wines include Sauvignon Blanc, Gewürztraminer, Chardonnay, Pinot Gris, Riesling, and Viognier. New Zealand also boasts red wines such as Pinot Noir, Bordeaux-style blends and Syrah, Tempranillo, Sangiovese, Pinotage, and Montepulciano.
Besides the regular white and red wines, New Zealand produces rosé-style and sparkling wines.
Wine Growing Regions
New Zealand has been keen on asserting itself as a global leader in the winemaking industry.
In 2017, the country enacted a law that established Geographical Indication (GI) classification, the equivalent of the United State's American Viticultural Areas, and Europe's Protected Geographical Indication (PGI) classification. The aim was to bolster the grape quality and wine reputation.
Some of the wine-growing regions in New Zealand include Northland, Auckland, Gisborne, Central Otago, Hawke's Bay, Canterbury, Marlborough, and Waitaki Valley.
Today, the wine industry in New Zealand is booming not just locally but on the international market. In 2017, export sales amounted to NZ $1.66 billion.